Hello!
I've been to MCM Comic Con a number of times and as someone who classifies themselves as a full on 'nerd', cosplaying is something I'm familiar with. In essence, it's fancy dress for adults however most of the people who design and make their own cosplays are incredibly talented in making their own clothes, working with a variety of fabrics, making props, working with wigs, doing make-up, some even including mechanical works of engineering in their costumes. Each cosplay is a culmination of hundreds of hours of hard work borne of pure adoration and passion for the character and the story they're replicating, giving themselves a tiny taste of living in that world for a bit.
Cosplay and conventions have a bit of a reputations for being a bunch of nerds being geeky about things they take too seriously. Granted, it's kind of true but it's so much more than that and the community and atmosphere at MCM is incomparable and I hate the negative association of people being passionate about things (especially when football fans rioting when the people didn't kick the ball the way they wanted it to is apparently okay? Like, seriously?).
When I've attended conventions, I've always felt like my nerd-ness (it's 4am as I write this, bare with me) is such a minimum level – there's so much I don't know about the shows and films I love, there's video games I know so little about and the anime scene is a different kettle of fish entirely. My boyfriend and my sister are pointing out the cosplays of characters I've never heard of and I'm in awe of the capes, wigs and scythes.
My favourite three cosplays I've ever seen, hands down, are (in order) – Toothless and Lady Toothless (sorry I can't remember her name) from How To Train Your Dragon; those poor people were in fur suits all day in the May bank holiday heatwave posing for pictures and sweating buckets, I felt for them but that has to be the sign of a great cosplay. Then a full on 9 or 10 foot tall Groot, though this may have been a proper 'character' rather than a homemade cosplay. And in the top spot – Lego Batman; cardboard lego legs, cardboard lego arms, cardboard lego head and body and it was just fantastic. I wish I had pictures.
So having witnessed thousands of amazing cosplays at cons, spent my entire childhood playing dress up for dance shows and school musicals and having found new hobbies in sewing, cross stitch embroidery and knitting in lockdown, I thought it was finally take my cosplay dreams and make them a reality.
Now, let me disclaim; I've never made clothes before. I never really used a sewing machine at school, I don't own a sewing machine (yet) and I have literally no resources to start with but I have the advice of my cosplay wizard of a sister who's been swanning around as Princess Anna from Frozen 2 during lockdown and she's been helping me choose what characters to pick for my first steps into cosplay.
Whenever I've thought of cosplaying before, I always think of three characters for the three days of comic con – probably optimistic to have three full blown costumes but in my head it makes sense so I'm going with it. I've picked two definite 'yes' characters and I've got a few 'maybes' because my sister says they're too hard but I want to aim high, so these might not happen ever but maybe one day!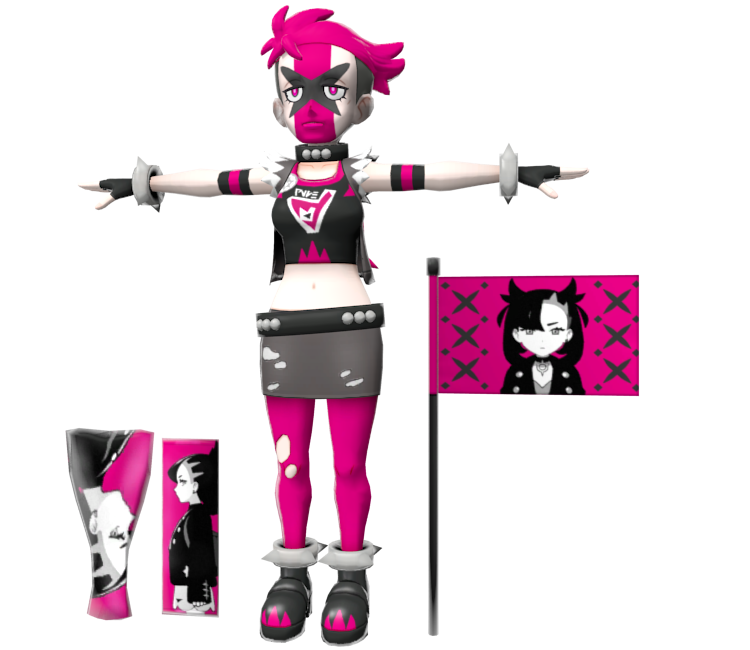 Team Yell from Pokemon Sword and Shield – there's hasn't been a con season since the games came out because of lockdown, but Team Skull from Pokemon Sun and Moon were always really popular at cons because they're relatively simple. Team Yell also have simple elements – the pink tights, the distressed denim skirt, even the sweatbands would be simple enough. The challenging bit (for me as a beginner) would be the spiky wrist and ankle bands, the sleeveless jacket thing and the hair, though I may take some creative liberties on that.
I really want my first cosplay to be something I don't just buy everything for, so whilst I can get a t-shirt with the Team Yell design on, I may try painting it on a shirt myself and I think I'd like to try making the sleeveless jacket and the spiky bands. I may even distress the skirt and rip the tights myself but I don't know if I'm quite that skilled yet.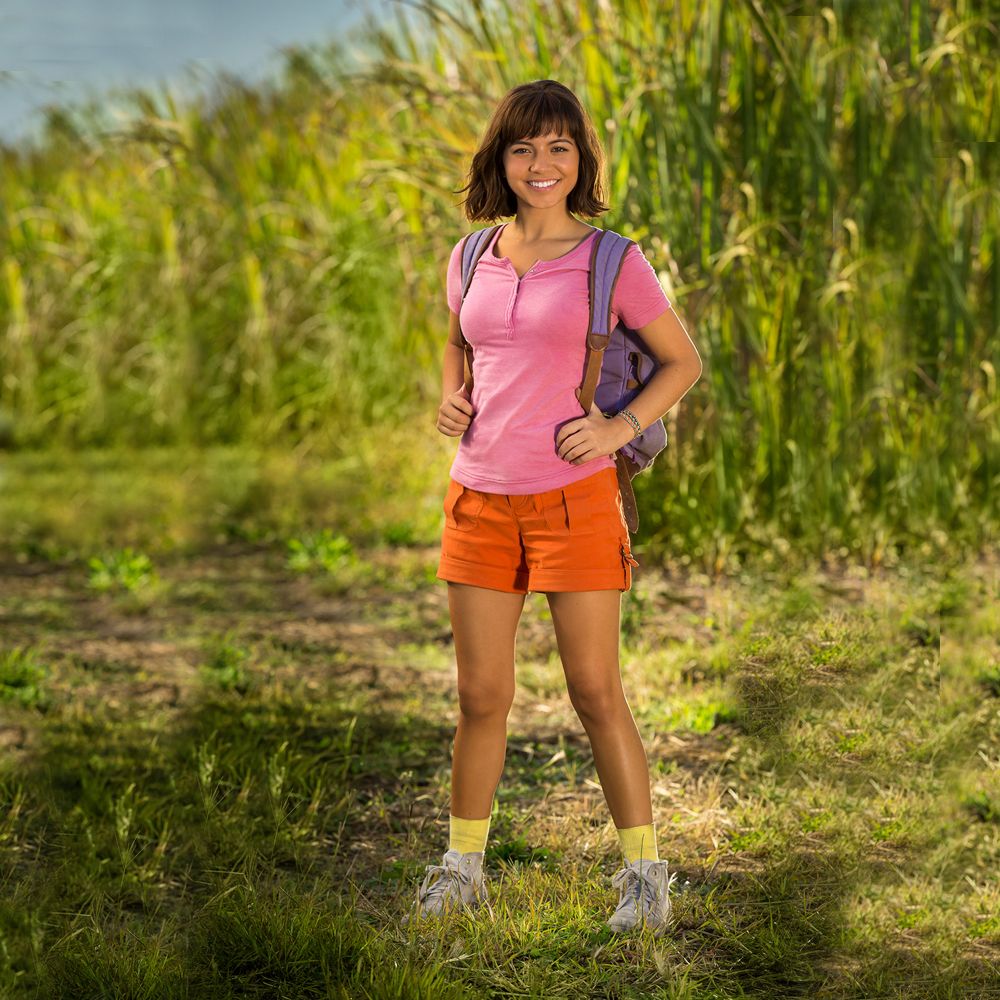 Dora The Explorer – okay, might sound odd. But my fiancé and I (still feels weird calling him that) watched the live action movie recently and I loved it in the most self-aware way. I thought the orange shorts, pink shirt, a purple backpack, yellow socks, white hi tops would be relatively achievable – super easy but super fun! Tempted to learn The Poo Song and the song and dance sequence from the end of the movie but that might be taking it too far…
This one I obviously won't be making anything myself, but I just thought it would be something light and fun and any costume that has built in storage like a backpack is always a win!
And the three contenders for my last costume:
Sugar Plum Fairy Mercy from Overwatch:
I appreciate this isn't the most photogenic picture of the costume I could find, but it's good for being able to see the costume and the parts that would make it up. I mostly just want to feel like a fairy and have an excuse to wear ballet shoes, ngl.
Rapunzel from Tangled:
Though I'd go for the after-hair-cut (sorry, spoilers) because 1) don't have to think about a wig and 2) it actually suits my hair length and colour more.
Belle from Beauty and the Beast:
Although relatively simple and definitely not as 'wow' as the big yellow ballgown, I love this representation of who Belle is as a character and although the clothes themselves look simple, it could potentially be a good learning experience and starting point for me as someone who has no clothes making experience! I'm sure my sister would tell me otherwise, but I think that's what sister's are for.
And any excuse to sing 'little town, it's a quiet village…' around a convention centre is a yes from me.
I think I've inadvertently made a decision by blogging about it, but Mercy and Rapunzel are definitely characters I would love to be able to create in the future – perhaps a big ask for my first attempt at sewing!
So there's a big old ramble about nerds at conventions and cool characters I want to make costumes for. I don't know how soon I'll be able to start working on these, but it's something I'm excited to learn more about! If I can make anything half as impressive as what my sister has made or some of the costumes I've seen from the cosplay community I'll be so proud – my attempt at making an Elsa cosplay out of a dance leotard and a boohoo dress wasn't my greatest moment…
Though I did sew the leotard and the dress together and added poppers to the cape to be able to attach it! In hindsight I'm pretty proud of what 2016 me made. (We were going for a Jack Frost from Rise of the Guardians and Elsa couples cosplay… safe to say these costumes never made it to con!).
Thank you for reading – I hope you and your loved ones are happy, healthy and staying safe!
Sophie xx